"I wanted to be a footballer ..."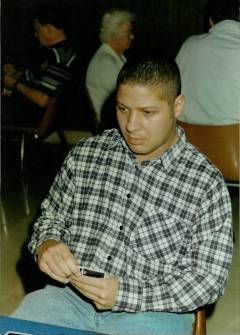 Still only 34, Justin Hackett's contribution to the Bridge world was recognised at the highest level in 1997 when he was invited to Buckingham Palace in recognition of his distinction in the field. Avid Manchester United fan Justin had considered turning professional in another sport;

"I wanted to be a footballer. I was torn between bridge and football and I ended up playing bridge." However, early victories on the Bridge circuit spurred the twins on;

"We played in Athens in our first match and we got a silver medal. Since then we've gone from strength to strength." Among Justin's individual achievements are the 1994 European Junior Championship and the 1995 World Junior Championship.
Justin is happily married to Barbara; appropriately they met in Bermuda at the world championships. They have remained in Manchester, buying a house ten minutes walk from the family home.
When not following Manchester United in their cup games around the world, Justin keeps his football skills alive by regularly playing five-a-side, often in the company of John Hassett.
Barbara (nee Stawowy) is a German Women's International. She was part of the Venice Cup winning team in 2001 and in 2005 won the silver medal in the same competition.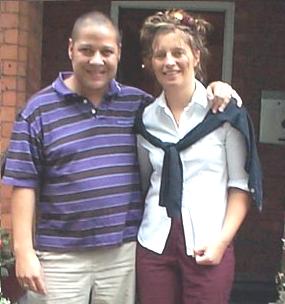 Justin and Barbara